Assassin's Creed VALHALLA
November 10th, 2020 was launch day of Assassin's Creed VALHALLA and of course I decided to stream this game live on twitch on the first day of release.
I bought the Assassin's Creed Valhalla Ultimate Edition for Xbox, picked it up in the morning and started streaming around midday in New Zealand (the first country in the world to have general access to this AC game.) In this live stream, I completed the Valhalla prologue and the first objective of the game (free your fellow clansmen).
My first impressions of AC Valhalla
Well, the game captures you right from the start. No boring modern day Animus intro! You immediately start out as the child Eivor in the time of the Vikings. From the start it feels like a movie, where you watch events happen more than use your controller to play.
Eivor starts in a bedroom then opens some doors that lead to a hall where noisy viking celebrations are taking place. You are limited by where you can go and what you can do (you CAN dance though) and are guided to the end of the hall where everything gets more interesting. The cutscene continues and without spoiling things, let's just say it starts getting exciting… in a viking way! (Still, without much need for your participation… just enjoy the movie).
Choosing your gender in AC Valhalla
It isn't until a series of events have happened about 10 minutes into story (maybe longer if you danced more than you should have) when you are given the choice of choosing your gender before really starting to play the game. Now, the interesting thing here is that you are given THREE choices. A male Eivor, A female Eivor, or a "Let the Animus Choose" Eivor where your character switches between being male or female… depending on the situation. The gender of Eivor makes no difference whatsoever with gameplay and the bonus point is that you can change Eivor's gender at any stage during the game.
I recommend you watch my live reactions to everything as they happened during the stream. Yes, there were some surprises there. You may notice that as always, I talked to viewers that were in the chat at the time… sometimes things go off topic but that's how I roll.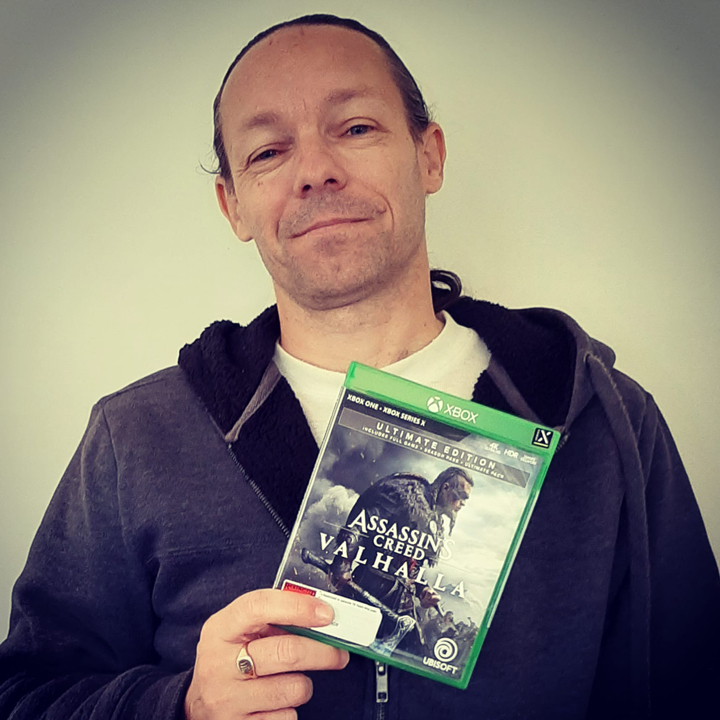 About Assassin's Creed Valhalla
Assassin's Creed Valhalla is an open world action-adventure video game developed by Ubisoft. It is the successor to the 2018 game Assassin's Creed Odyssey.
Set in 873 AD, the game recounts a fictional story of the Viking invasion of Britain. The player controls Eivor, a Viking raider who leads his/her fellow Vikings against the Anglo-Saxon kingdoms. (Notice how you can choose to have a male or female lead character) Assassin's Creed Valhalla is structured around several main story quests and numerous optional side missions.