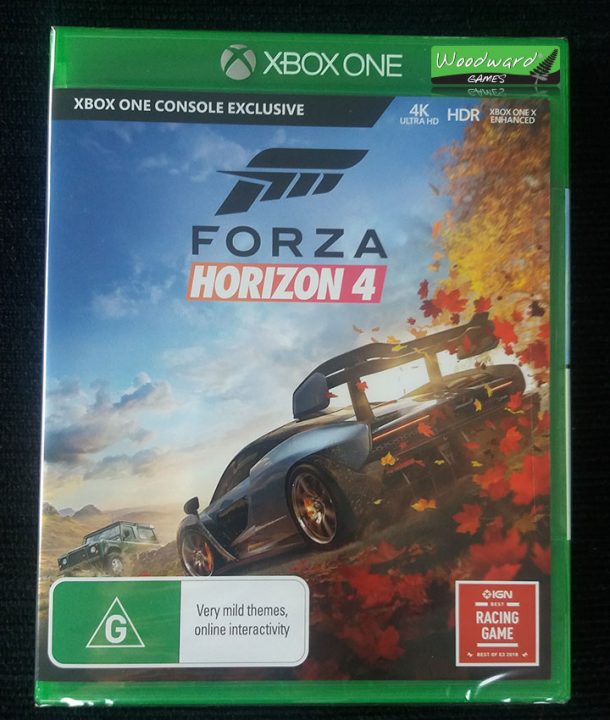 Today is launch day of the Xbox One Exclusive … Forza Horizon 4.
I was after a decent racing game for my console and this one does not disappoint.
The graphs are AMAZING… no seriously, more than amazing. This game was designed exclusively for the Xbox One and enhanced 4K Ultra HD for the most powerful console currently available, the Xbox One X. There is also the option to play at 60 frames per second on the Xbox One X.
Apart from having brilliant realistic graphics, what else does Forza Horizon 4 offer?
This time you get to experience beautiful, historic Britain in an open world with dynamic seasons that change every week. This change in seasons and weather will mean you have to master driving in dry, wet, muddy, snowy, and icy conditions as you also unlock new events and routes. Everyone experiences changes in time of day, weather and seasons together.
There is a route creator that lets you design and share your own custom race routes anywhere in the open world.
You can collect over 450 cars and for the first time, players can own property that unlocks new items and gameplay perks.
Let the racing begin…
Gameplay Video
I am not an expert car racing gamer, just your normal casual player looking to relax and have some fun.
Watch me NOT win my first race, and see how I complete chapter one of being a stunt driver in a movie… in my second attempt.
I start by driving around the British countryside admiring the incredible detail of the scenery and try not to run over sheep while I'm at at… note it is "try" and not "do".