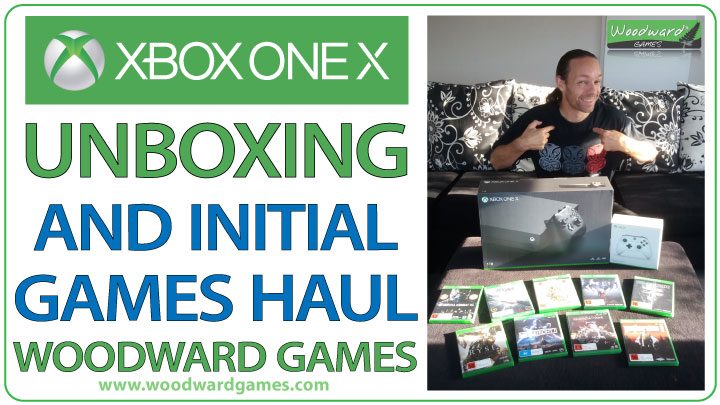 Yes, it has finally happened… I have finally uploaded our first video to YouTube for Woodward Games.
I have had the YouTube channel and website address saved for three years though I hadn't done anything with them… until today!
So… what is the video about?
Well, I went an got a new Xbox One X and few games at a sale they had at a local gaming store. I decided to record my unboxing of the console so you can see my first reaction to the things contained inside the brand new box. I also mention WHY I only got one just now…. (spoiler……….. I moved countries).
I also bought a number of games so that I will have something to play on it. I briefly mention each game and what I think they are about (which of course may right or wrong)… they were on sale and cheap and the covers were pretty 🙂
Yep, that's about it. You will get a sense of the style Woodward Games will be going.
Remember to subscribe to the Woodward Games YouTube channel so you know whenever I upload a new video.
Oh, and I almost forgot…. here is the video: